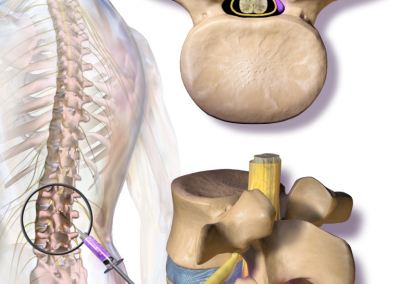 Procedures
Epidural Spinal Steroid Injection in NJ - So You Can Live Pain-Free
Explore our minimally invasive and custom tailored treatment options for a variety of pain conditions.
Schedule an Appointment
Epidural Spinal Steroid Injection Facts and Information
Epidural steroid injections are a common treatment option for many forms of low back pain and leg pain. They are an important component of the non-surgical management of sciatica and low back pain. The goal of the injection is to relieve pain. At times the injection alone is sufficient to provide relief. The epidural steroid injection enables a related physical therapy program to be initiated.
For patients suffering an acute episode of back and/or leg pain, it can be the most direct method of pain relief. Epidural steroid injections deliver medication directly to the source of pain generation. In contrast, oral steroids and painkillers have a dispersed, less-focused impact and may have unacceptable side effects. Additionally, since the vast majority of pain stems from chemical inflammation, an epidural steroid injection can help control local inflammation while also "flushing out" inflammatory proteins and chemicals from the local area that may contribute to and exacerbate pain.
For this procedure, a corticosteroid (anti-inflammatory medicine) is injected into the epidural space of the spinal column to reduce inflammation. A local anesthetic (numbing medicine) may also be injected. Depending on where you are experiencing pain, this injection will take place in one or more of the four regions of the spinal column: Cervical, Thoracic, Lumbar, Sacral.
Many people are choosing regenerative medicine for alternative methods to treat inflammation caused by arthritis and damaged tissue from the effects of aging. Ask your doctor about PRP and Stem Cells.
There are two techniques a physician may use for this procedure, intralaminar and transforaminal, depending on the approach the physician uses.
---
About the Procedure
Patients lie flat on an x-ray table with a small pillow under their stomach to slightly curve the back. The skin is cleaned and then numbed with a local anesthetic. Fluoroscopy (a type of live x-ray for guidance) is utilized to ensure safe and proper position of the needle. The needle is inserted into the skin and directed toward the epidural space. Once the needle is in the correct location a dye is injected to confirm proper safe needle position. Medication is then injected into that specific area of the epidural canal.
---
After the Procedure
You will be monitored for up to 30 minutes after the injection. The staff will then give you discharge instructions and a pain diary which is important to fill out because it helps your doctor know how the injection is working.
You may feel immediate pain relief and numbness in your back and leg for a period of time after the injection. This may indicate the medication has reached the correct location.
Sometimes your pain may return after this short pain-free period. Patients may also experience worsening pain for a day or two. This is caused by needle irritation and chemical irritation from the medication. Corticosteroids usually take two or three days and up to one week to start working. You can return to work the day after the injection.
As with any procedure, there are potential risks. Although fluoroscopy & the use of contrast dye are designed to minimize these risks as much as possible, there is a chance that complications can occur. Be sure to discuss the possible risks and complications with your doctor.
---
Glossary
Intralaminar - This is when the needle is placed midline from the back of the spine, similar to an epidural given for labor and delivery. This is a common approach however, it is not as precise in medication delivery to a specific targeted region.
Transforaminal - This technique is used for a more precise targeted injection of medication to a specific inflamed area. The procedure needle is directed specifically towards the inflamed exiting nerve root leaving the spinal canal. This type of injection is much more precise and localized. This technique places the medication directly at the source of the inflammation.
---
Frequently Asked Questions
How long can I expect pain relief?
The extent and duration of pain relief may depend on the amount of disc and nerve root inflammation. Other coexisting factors may be responsible for your pain. Sometimes an injection brings several weeks to months of pain relief, and then further treatment is needed. Other times, a single injection brings long-term pain relief. If your pain is cause by injury to more than one area, only some of your symptoms may be helped by a single injection.
How long does it take?
Epidural steroid injections are performed on an outpatient basis. The procedure typically requires 20 to 30 minutes, including preparation time.
How often should this procedure be done?
Up to three injections may be given within a six-month time frame. Usually, the injections are performed two to three weeks apart. A set of three injections is the norm; however, you may gain considerable relief after the first or second injection. In that instance, further injections may not be necessary.
What are the alternatives?
Conservative treatment (e.g. physical therapy, exercise regimens and nonsteroidal anti-inflammatory medications) is often used first. Surgery is a possible alternative, however, these procedures may be an adequate treatment, providing temporary relief. These procedures can help determine if surgery would be of benefit by more precisely localizing the source of your symptoms.
---
Possible Conditions
---
Disclaimer: the content of the Website is for general informational purposes only and does not constitute advice of any kind. See the full User Agreement here.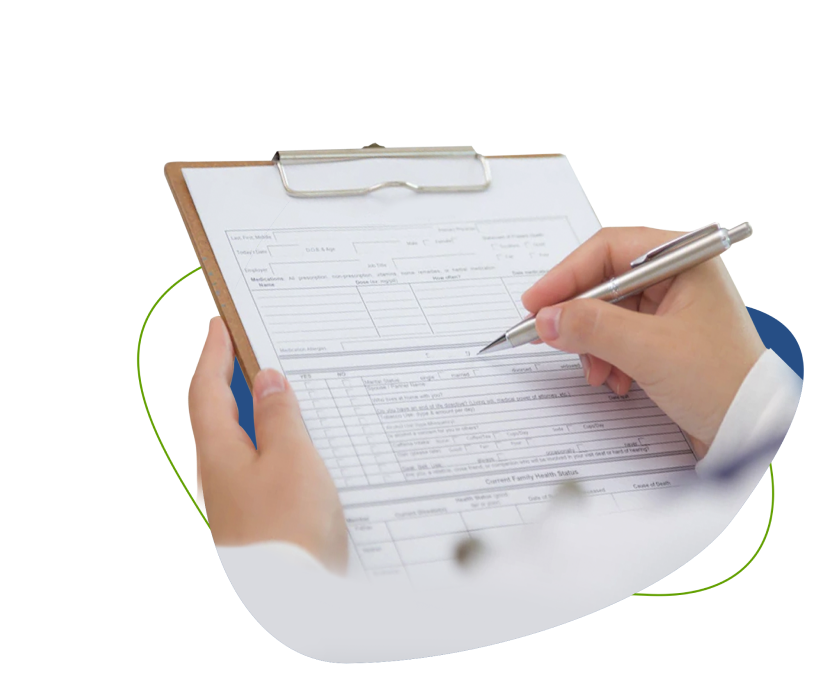 Free
Take Back Your Life
Fill out the form or simply give us a call to book your appointment and start feeling better.