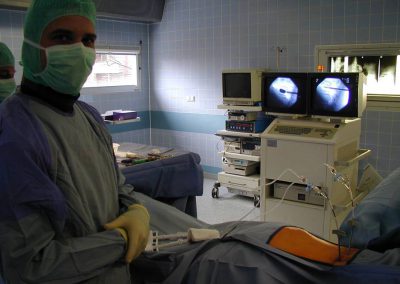 Procedures
Kyphoplasty / Vertebroplasty in NJ - So You Can Live Pain-Free
Outpatient surgical procedure designed to stop the pain caused by a spinal fracture, to stabilize the bone, and to restore some or all of the lost vertebral body height due to the compression fracture.
Schedule an Appointment
Kyphoplasty/Vertebroplasty Facts and Information
Kyphoplasty/vertebroplasty are considered minimally invasive procedures that are most often performed using local anesthesia and sedation. The procedure is typically performed as an outpatient procedure, and the patients are discharged home the same day.
Vertebral compression fracture (VCF) can cause severe back pain. Left untreated, one compression fracture can lead to multiple fractures that, in turn, could alter the shape of your spine and adversely affect your overall health.
Traditional treatment for VCFs is limited to bed rest, bracing and management of pain, often with narcotics. Although appropriate in some cases, this type of treatment does not address the deformity that can occur with multiple fractures.
Balloon Kyphoplasty is a minimally invasive treatment that can stabilize the fracture and reduce back pain, as well as restore height and spinal alignment.
---
About the Procedure
Kyphoplasty is a minimally invasive treatment in which small orthopedic balloon devices are used to gently elevate the bone fragments in an attempt to return them to the correct position. Before the procedure, you will have diagnostic studies, such as x-rays and magnetic resonance imaging (MRI), to determine the exact location of the fracture.
Kyphoplasty can be performed under local anesthesia or sedation —your doctor will decide which option is appropriate for you. Typically, the procedure takes less than one hour per fracture treated and will not require overnight hospital stay.
Kyphoplasty requires no incisions. Instead, with a hollow needle, the physician creates a small pathway into the fractured bone. A small, balloon is guided through the needle into the vertebra. Next, the balloon is carefully inflated in an attempt to raise the collapsed vertebra and return it to its normal position. Once the vertebra is in the correct position, the balloon is deflated and removed. This process creates a void (cavity) within the vertebral body. The cavity is filled with a special cement to support the surrounding bone and prevent further collapse. The cement forms an internal cast that holds the vertebra in place.
---
After the Procedure
After the procedure, you will be transferred to a recovery area where a specially trained nurse will monitor your recovery and pain levels. Generally, patients are discharged within 30-60 minutes.
Your doctor will have you schedule a follow-up visit and explain limitations, if any, on your physical activity. After treatment with, mobility is often quickly improved. Most patients are very satisfied with the procedure and are able to gradually resume activity.
---
Kyphoplasty / Vertebroplasty Benefits
Kyphoplasty has been shown to restore vertebral body height and correct spinal deformity with a low complication rate. Studies also report:
Significant reduction in back pain
Significant improvement in quality of life
Significant reduction in number of days per month that a patient remains in bed
Significant improvement in mobility
Improved ability to perform activities of daily living
Significant reduction in number of days where pain interfered with daily activities
---
Risk Factors
All surgical procedures involve risks. Although the complication rate for Kyphoplasty is low, serious adverse events can occur, including:
Myocardial infarction (heart attack)
Cerebrovascular accident (stroke)
Pulmonary embolism (cement leakage that migrates to the lungs)
Cardiac arrest (heart stops beating)
These complications are rare. Other risks (relevant to the anatomy being treated with bone cement) include deep or superficial wound infection, and leakage of the cement into the muscle and tissue surrounding the spinal cord. Patients will discuss these risks with their physician.
---
Possible Conditions
---
Disclaimer: the content of the Website is for general informational purposes only and does not constitute advice of any kind. See the full User Agreement here.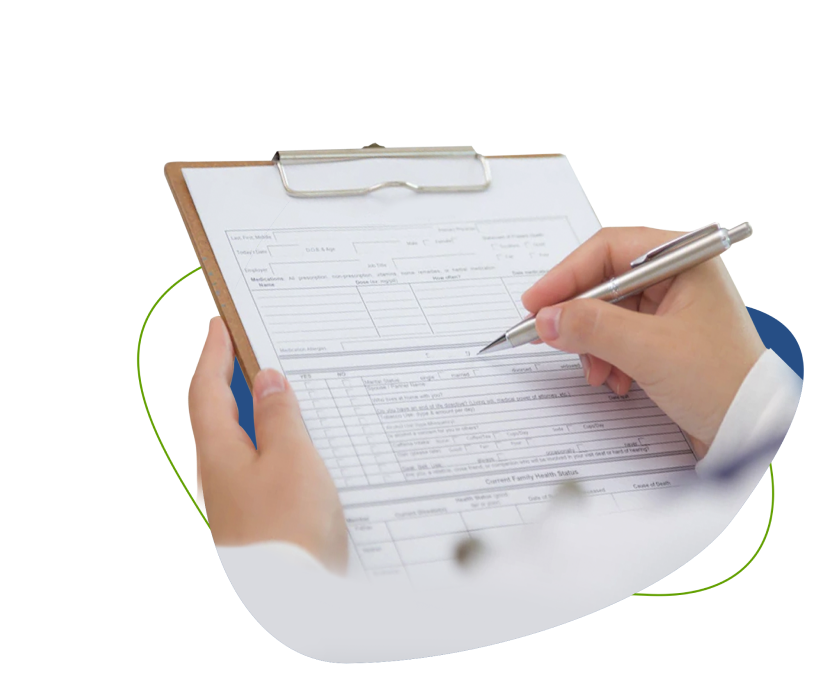 Free
Take Back Your Life
Fill out the form or simply give us a call to book your appointment and start feeling better.